REPUBLIC SERVICES WILL NOT BE MAILING RECYCLING MAGNETS THIS YEAR. THE RECYCLING SCHEDULE IS AVAILABLE TO PRINT BELOW ON THIS PAGE, FOR PICK UP AT ANNA CITY HALL OR CALL 833-8528 TO HAVE ONE MAILED TO YOU. WE ARE SORRY FOR THE INCOVENIENCE.
AT THE SEPTEMBER 19, 2017 ANNA CITY COUNCIL MEETING, ORDINANCE 2017-05 WAS PASSED. THIS ORDINANCE REGULATES YARD SALES INSIDE THE CITY LIMITS OF ANNA. THE ORDINANCE CAN BE REVIEWED UNDER FORMS ON THIS WEBPAGE OR TO OBTAIN A COPY OF ORDINANCE 2017-05 CONTACT ANNA CITY HALL 833-8528.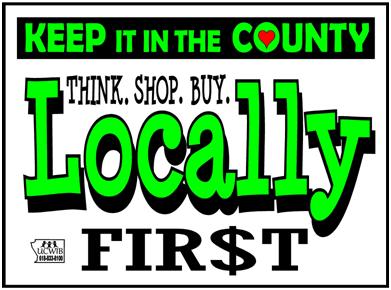 Read information about the Shop Locally campaign here.
City of Anna Parking Ordinance
Annual Drinking Water Quality Report
Calendar view of recycling dates can be viewed here.
Please click here to read the Burn Ordinance to review the new regulations passed by the City Council.
ANNA DOWNSTATE FIRE PENSION BOARD MEETINGS
1/18/17, 4/19/17, 7/19/17, 10/18/17
*ALL MEETINGS HELD AT ANNA CITY HALL & START AT 12 PM

ANNA DOWNSTATE POLICE PENSION BOARD MEETINGS
1/17/17, 4/19/17, 7/19/17, 10/18/17
*ALL MEETINGS HELD AT ANNA CITY HALL & START AT 11 AM

THE CITY OF ANNA IS AN EQUAL OPPORTUNITY PROVIDER AND EMPLOYER