IMPORTANT INFORMATION
The boil water order for the following addresses has been lifted:
305-430 E. Jefferson
Ussery Street
Baker Street
620-629 E. High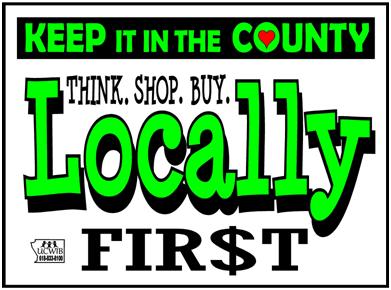 Read information about the Shop Locally campaign here.
City of Anna Parking Ordinance
Annual Drinking Water Quality Report

Calendar view of recycling dates can be viewed here.
Please click here to read the Burn Ordinance to review the new regulations passed by the City Council.
ANNA DOWNSTATE FIRE PENSION BOARD MEETINGS
1/20/16, 4/20/16, 7/20/16, 10/19/16
*ALL MEETINGS HELD AT ANNA CITY HALL & START AT 1PM

ANNA DOWNSTATE POLICE PENSION BOARD MEETINGS
1/20/16, 4/20/16, 7/20/16, 10/19/16
*ALL MEETINGS HELD AT ANNA CITY HALL & START AT 9AM

THE CITY OF ANNA IS AN EQUAL OPPORTUNITY PROVIDER AND EMPLOYER