THE LAST SWIM DAY OF THE SEASON IS FRIDAY AUGUST 11, 2017. PLEASE COME OUT AND ENJOY.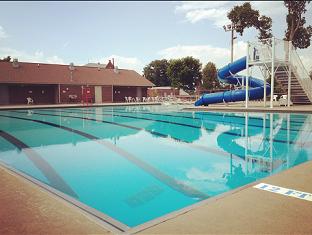 Public swim
Monday-Saturday 1:00-5:00pm
$3.00 3yrs and up
Wednesday is $1 Off Day
Passes: $25 for 10 sessions (available at the pool)
Minimum of 15 swimmers required daily for pool to open
The pool will be closed at the discretion of the manager due to weather
Lap swim
Monday-Saturday 5:00-6:00pm
Cost: $3 for all ages
Private Parties
Monday-Saturday 6:00-7:50pm and 8:00-9:50pm
$125.00 for less than 50 people
$150.00 for 50-99 people
$175.00 for 100-150
Must be booked in advance
Swim Lessons
Swim Lesson Instructor list and information is available at pool and City Hall. We will also be offering Adult Swim Classes group and private lessons.
Private: 5 hours for $55.00
Monday-Friday 9:00-10:30 am and 5:00-6:00pm
Please call pool at 618-833-5222 for more information.